The Politics of Cypersecurity
— By Nicole Angelini, Kyle Libby, Naomi Palmer, Shelley Hurt and Elizabeth Lowham
This year, Bill Britton, vice president of Information Technology and chief information officer at Cal Poly, approached political science with an ambitious idea— he wanted Cal Poly to develop the first ever interdisciplinary case study journal dedicated to cybersecurity. Britton argued that most people don't know enough about their technology or how to protect themselves from cybercriminals, and that this journal would attempt to overcome this lack of knowledge among university students. Specifically, this project would create teams of students and faculty from many of the colleges within the university to write case studies focusing on different cybersecurity events and threats, analyzing them both as technological problems and social issues. These case studies could then be leveraged in classrooms to teach more students about cybersecurity. Students and faculty from the Political Science Department played crucial roles throughout the project.
Project Manager - Nicole Angelini
As the project manager and founding editor for the Cybersecurity Case Library, my role responsibilities were vast. When this project was simply an idea, it was my responsibility to give it life. I started out by developing what it would look like for teams of students and faculty from multiple departments to work together. I developed a charter that included the mission of the project: to create tools to teach future thought leaders about cybersecurity. This charter also outlined how students and faculty would meet and interact including, initial meetings, the syllabus, and the template of the physical case study. I recruited students and faculty from different departments and teamed them up to write the case studies. I brought in copy editors to assist in working with the students throughout the quarter to ensure a high-quality standard in the case studies. I coordinated schedules over the span of four quarters that ensured that faculty advisors approved of the papers, but also that the papers were reviewed blindly. This process ensured that the papers were de-jargoned and accessible for a wide audience. I also recruited and oversaw a managing editor to finalize the cover art, final editing and physical publication.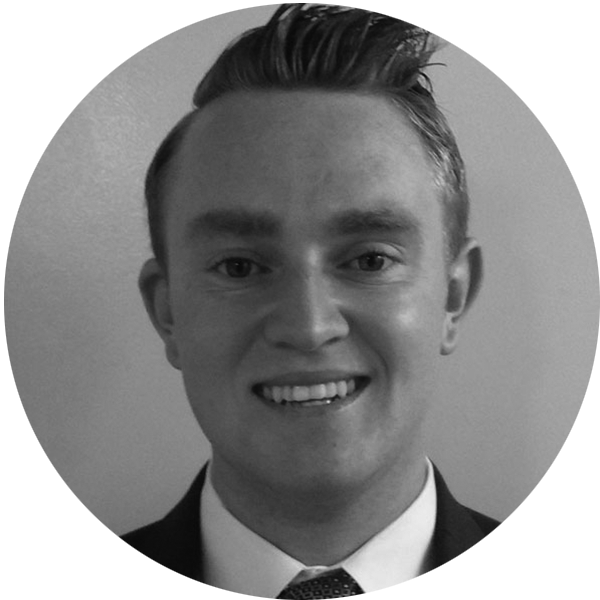 Student Team Members - Kyle Libby and Naomi Palmer
Taking part in the case study was a unique experience and challenge. Working with the Cybersecurity Case Library (CCL) allowed us to explore the technical and policy implications of cybersecurity in a field that is just emerging. CCL allowed us to engage in interdisciplinary research and the peer-review process,
both of which are key examples of Learn by Doing and valuable in the job market. The most enriching part of this experience was being able to work with students from another discipline, and knowing that our work could be published in the inaugural journal. We each worked with different students from computer science. Without a doubt, our final papers would not have been as comprehensive if it had been just computer scientists or political scientists writing the paper. The CCL allowed us to combine our different disciplines, experiences and knowledge in this endeavor. One of us explored how an international cyber breach would likely be adjudicated in the existing legal frameworks, given the nature of cloud computing and sovereignty, and the other explored how we might better design approval processes to protect autonomous vehicles from hacking. However, the entire experience was no walk in the park. We were often confronted with conflicting work ethics, styles of writing and creative differences – all normal parts of team projects. But, we also began to create a new, shared language that intersected computer science and political science. Overcoming these differences through compromise and communication was a learning experience and an integral part of our overall case study experience. We are very grateful for the opportunity to have worked with the Cybersecurity Case Library; it was a unique hallmark of our overall undergraduate experience.
Faculty Advisors and Reviewers - Anika Leithner, Elizabeth Lowham and Shelley Hurt
We oversaw the work of two independent teams. One team of two worked on sovereignty and cloud computing; the other team of three worked on security threats to autonomous vehicles. Both projects required the teams to develop a shared understanding of the problems with both technical and socio-political lenses and to collaborate on the best ways of
explaining and addressing the concerns. After the cases were completed, Angelini, the project manager, asked the two of us and Associate Professor Shelley Hurt to serve as reviewers for cases we had not overseen. The goal of the review was to assess the quality of the cases in substantive and pedagogical terms and provide anonymous feedback for the editors and authors. The procedure was very formal and impressive. It involved a double-blind review process, which represents one of the highest standards in the
academy. The student essays we reviewed addressed extremely timely and ambitious topics. After receiving our initial sets of suggested revisions, the students had an opportunity to choose which edits they wanted to make. Throughout the entire process, the double-blind review process was preserved. We remain extremely impressed by the various students across the Cal Poly community who are implementing projects that represent the Learn by Doing philosophy in practice in different ways.
Related Content