Welcome to the Political Science Department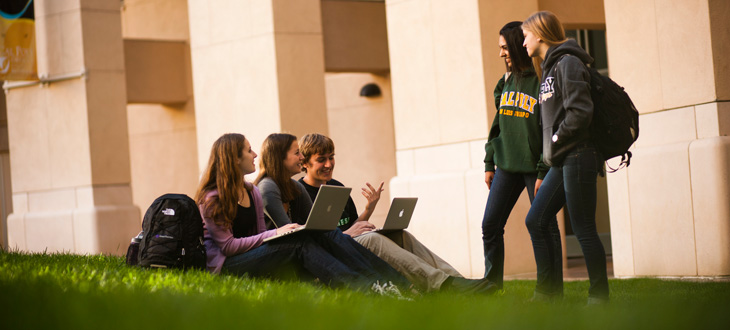 What is Political Science?
Political science is the study of government and politics at the local, state, national, and international levels. Topics addressed in the discipline include global stability, national security, political and economic competition, environmental quality, public policy formation and implementation, international affairs, and conflict resolution. Political Science majors develop a broad understanding of political concepts, institutions, behavior and processes.
Why Major in Political Science?
The major provides students with insights into the behavior of countries, individuals, and groups as they pursue their interests. Students considering work in related fields such as law, education, administration, government, and business gain basic knowledge of principles and practices in those areas. Additionally, students who are planning graduate work can establish a sound foundation for advanced studies in political science, law, public policy/administration, business administration, urban planning, and other related fields.
What Classes Will I Take as a Political Science Major?
Students majoring in Political Science take a variety of classes, depending in part on their fields of concentration. For more on classes and concentrations, see our curriculum page and advising page.
What Other Opportunities Does Cal Poly Political Science Offer?
Our department has multiple academic clubs (such as Mock Trial, Model United Nations and The Undergraduate Law Association) that allow you to learn about fields of interest in hands-on settings, and to socialize with others who share your interests. For more info, see our clubs page. Also, we offer a wide array of internship opportunities that allow students to gain valuable real-world experience in many settings. For more info, see our internships page.
Paideia 
Political Science majors also produce an annual journal, Paideia, that features student research, book reviews and alumni profiles. You can find more information on Paideia here.
Is There Anything Special I Should Know if I am a Transfer Student?
If you transfer to Cal Poly, there are some things you will find useful to know before you get here, such as which classes you should take first. For more information, see the links listed in the New Students section of our advising page.
Where Can I Learn More About the Rest of the University?
The University has a page for Prospective Students with additional information about the school and the surrounding area. Click here to register for a campus tour.
How Do I Apply?
Application details can be found on the Admission Office's Undergraduate page.
Related Content