Wednesday Weekly: April 5, 2023

Connect with Us
2. Faculty Office Hours and PDF version
3. Follow the POLS Department on Facebook, Instagram, Twitter, and Linkedin
JUMP TO...
Upcoming Events
Become a Capital Fellow
April 13th, 11am - 12pm, 186-C201

Get Your Headshots Taken on Dexter Lawn
April 18th, 11am - 12pm, Dexter Lawn

3+3 B.A./J.D. Information Session
April 20th 11:10am - 12pm in 10-124
Click here for more information on the program
Department News
World Food Systems
POLS 333: World Food Systems is now POLS 332 and is no longer an Upper-Division B course. If you were planning to take the course to satisfy that requirement, you will have to find a different course to satisfy your UD B requirement.
Wondering Who Your Concentration Advisor Is?
**When declaring your concentration, make sure you are using the correct concentration form. The appropriate concentration form will list the name of your concentration on the top of the page. You will find all POLS concentration forms here.
MAJORS
AMERICAN POLITICS: DR. MICHAEL LATNER
GLOBAL POLITICS: DR. ANIKA LEITHNER
PRE-LAW: DR. MATTHEW MOORE
INDIVIDUALIZED (ICS): DR. HELENE SHANRUO NING ZHANG
MINORS
POLITICAL SCIENCE: DR. MATTHEW MOORE
GLOBAL POLITICS: DR. CRAIG ARCENEAUX
LAW & SOCIETY: DR. MATTHEW MOORE
For more information on how to declare your major, please visit our concentrations page
Student Spotlight
**Come back next week**
Alumni Spotlight
Fellowship Opportunities
Equality California Comcast Legislative Fellowship
Through a generous grant from the Comcast Foundation and in partnership with the California LGBTQ+ Legislative Caucus, Equality California Institute is sponsoring a four-week intensive fellowship for (6) students where they will experience policy-making and issues-based organizing firsthand. The program, which will run this year from June 20, 2023 to July 21, 2023, in person, places students with an interest in LGBTQ+ issues with legislative offices in the state capital. 
Through the program, students gain experience working on state policy. Fellows will also receive a $3,000 stipend for their participation. 
Students can apply here by April 14, 2023. More information is here.
Capital Fellows Programs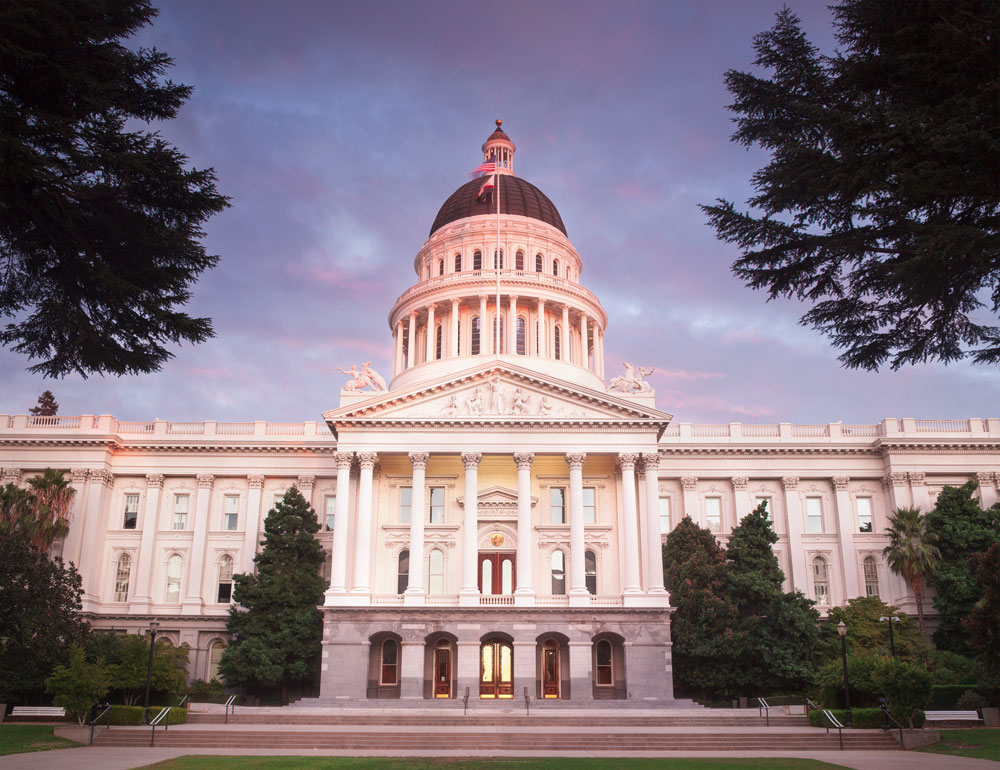 The Capital Fellows Programs are nationally recognized public policy fellowships which offer unique experiences in policy-making and development in each branch of government.
Capital Fellows are placed at some of the highest levels of California state government and assist state legislators, senior-level executive staff, and court administrators with a broad range of public policy issues and projects and are typically given assignments with a significant amount of responsibility and challenges.
Rooted in experiential learning and public service, Capital Fellows spend 10-11 months as part of a cohort working in a Legislative, Executive or Judicial Branch office. Click here for more information. 
Internship and Volunteer Opportunities 
The Washington Center- Academic Internship Program
Click here for more information
Professor Shelley Hurt is the Cal Poly faculty liaison. Please contact her with any questions.
Launch a Career You'll Love.
You have the power to design your own professional path, but you still need to know what you want and how you'll get there. That's where a summer or semester in the nation's capital with The Washington Center (TWC) comes in.
TWC's Academic Internship Program is a holistic experience designed to help you gain the experience, skills and network you'll need to succeed, all while earning academic credit.
Program Dates
|   | CHECK-IN | INTERNSHIP PERIOD | CHECK-OUT |
| --- | --- | --- | --- |
| Spring 2023 | January 18, 2023* | January 23 – April 28, 2023 | April 29, 2023 |
| Summer 2023 | May 31, 2023* | June 6 – August 4, 2023 | August 5, 2023 |
| Fall 2023 | August 23, 2023* | August 29 – December 1, 2023 | December 2, 2023 |
Application Deadlines
|   | EARLY DEADLINE* | REGULAR DEADLINE |
| --- | --- | --- |
| Spring 2023 | October 12, 2022 | November 2, 2022 |
| Summer 2023 | February 15, 2023 | March 15, 2023 |
| Fall 2023 | March 29, 2023 | April 26, 2023 |
Connect in Place is Growing Their Teaching Team
Looking for a fun volunteer opportunity? Teach a course with connectinplace.org, where college students teach free courses ranging from "The Art of Thinking Like a Computer" to "Minecraft: Intro to Architecture & Team Building" to "The History of Rock and Roll!" Connect in Place has taught 500+ classes to a community of 5,000+ students in 45 countries, and wants to continue making education more accessible + engaging this summer!
Apply for Summer Session 1 (June 19th - July 14th) and Session 2 (July 24th - August 18th) below. 
https://tinyurl.com/CIPInstuctor2023
*Interviews end April 9*
Paid Job Opportunities
Nonprofit Career Opportunities- Environment America
Do you want to work on the most profound challenge of our time? Apply to work with Environment America, we're working to protect the planet. We're working to stop the worst effects of climate change, to end water pollution and we're fighting to protect our special places from mining and drilling. Our team is tackling these issues on multiple fronts. If Congress is gridlocked, our team is organizing to advance our issues at the state, local, legal or corporate levels. 
Environment America is hiring entry-level staff to start immediately and to start in summer 2023. For more information, feel free to contact Ian Giancarlo at igiancarlo@environmentamerica.org.
Other Opportunities
LSAT Prep
You are invited to a Killer Games Workshop presented by TestMasters, the leader in high-end LSAT preparation.
When: April 6, 2023 6:00 PM to 7:30 PM Pacific Time
Register in advance for this meeting:https://www.testmasters.net/workshop/4984
The workshop will be conducted by Doug Lawrence, a veteran TestMasters instructor with over 20 years of LSAT teaching experience, an official LSAT score in the 99th percentile, and a J.D. from UC Berkeley. Attendees will be challenged with two difficult LSAT logic games and Doug will demonstrate the most effective methods for tackling them.
If you are interested in law school and want to crush the LSAT, don't miss this great opportunity. RSVP now to save your spot!
Student Scholarships and Prizes
California Society of Municpal Finance Officers- Robert M. Odell Endowed Scholarship in Public Administration
The California Society of Municipal Finance Officers (CSMFO) established the Robert M. Odell endowed scholarship fund in April 1987 to honor the former city treasurer of Los Angeles. Preference is given on an alternating basis between northern and southern geographic regions of California to the seventeen campuses offering degree programs in public administration.
Four (4) $2,500 scholarships will be awarded for the 2032-2024 academic year.
Applications are due by April 9, 2023
Butte County Sustainable Communities Scholarship
The Butte County Sustainable Communities Scholarship is in its fourth year, and the eligibility criteria includes graduating high school seniors at public schools in Butte County, California as well as students who graduated from a public high school in Butte County in the previous four academic years (2019 through 2022) AND are enrolled in a qualifying undergraduate program* at one of the UCs, CSUs, or public community colleges in California.
*Qualifying academic programs: Applicants must have an area of study in or related to city and regional planning, urban studies, sustainable transportation planning, housing, climate change, climate policy, environmental studies, environmental policy, political science, public administration, or public health. An area of study adjacent to one of the above programs may be considered a qualifying academic program by the scholarship review committee.
The deadline for applications is Friday, April 21st at 5pm. Two (2) $500 scholarships will be awarded.
Educational Opportunities
The University of Michigan School for Environment and Sustainability (SEAS)
At the University of Michigan School for Environment and Sustainability (SEAS), you can explore your passions and develop your potential — your way. Our small, supportive community within a world-class university provides access to internationally known faculty, extensive opportunities, and a vast alumni network all dedicated to your success. https://seas.umich.edu/

U.C. Berkeley Political Science Department PhD Program
Are you considering applying for a PhD in Political Science?
https://polisci.berkeley.edu/graduate-program
California State University, San Bernardino Masters Programs
M.A. National Security Studies
The two-year M.A. program provides a comprehensive curriculum with foundations in strategy and strategic studies for students interested in pursuing careers with the U.S. government or with private companies. M.A. program alumni serve in many different career fields, including defense, security, intelligence, and counter-terrorism. For more information, click here.
M.S. National Cyber Security Studies
The two year M.S. program is one of the few graduate programs in the country that is devoted to the study of U.S. national cyber security. M.S. program alumni serve in many different career fields, including defense, security, intelligence. For more information, click here.
University of Oregon Masters in Education Policy and Leadership
University of Oregon a new master of science degree in Education Policy and Leadership. The program combines theoretical grounding in education policy and leadership studies, advanced methodological and analytic training, and applied and practical knowledge in students' individual areas of topical interest. You can reach out to epol@uoregon.edu for questions or visit their website.
Cal Poly Orfalea College of Business Graduate Programs
Campus Events and Opportunities
Women in News- Authors Katya Cengel and Julia Bricklin
April 13th, 6pm - 7:30pm, UU 220
Talk by John Sullins (Sonoma State) on developing ethical reasoning in robots through internal dialogue
April 20th, 11:10am - 12pm, 08-123
Support Mustangs Struggling with Food Insecurity through Feed Cal Poly
Feed Cal Poly makes it easy for all faculty, staff, students and supporters to donate to Mustangs in need. Food insecurity is a very real and persistent problem on campus. Support of the Cal Poly Basic Needs Initiative through donations to Feed Cal Poly helps ensure all Mustangs have access to the resources they need to succeed. The Feed Cal Poly website makes donating quick, easy and accessible, with no limit on donation size. Simply login and follow the steps. Students with dining memberships also have the option to donate unused dining dollars through the Mustang Meal Share Program. All donors will receive a receipt for tax purposes. Watch for the Feed Cal Poly tent at events throughout campus for more ways to get involved and support fellow Mustangs.
Food Resources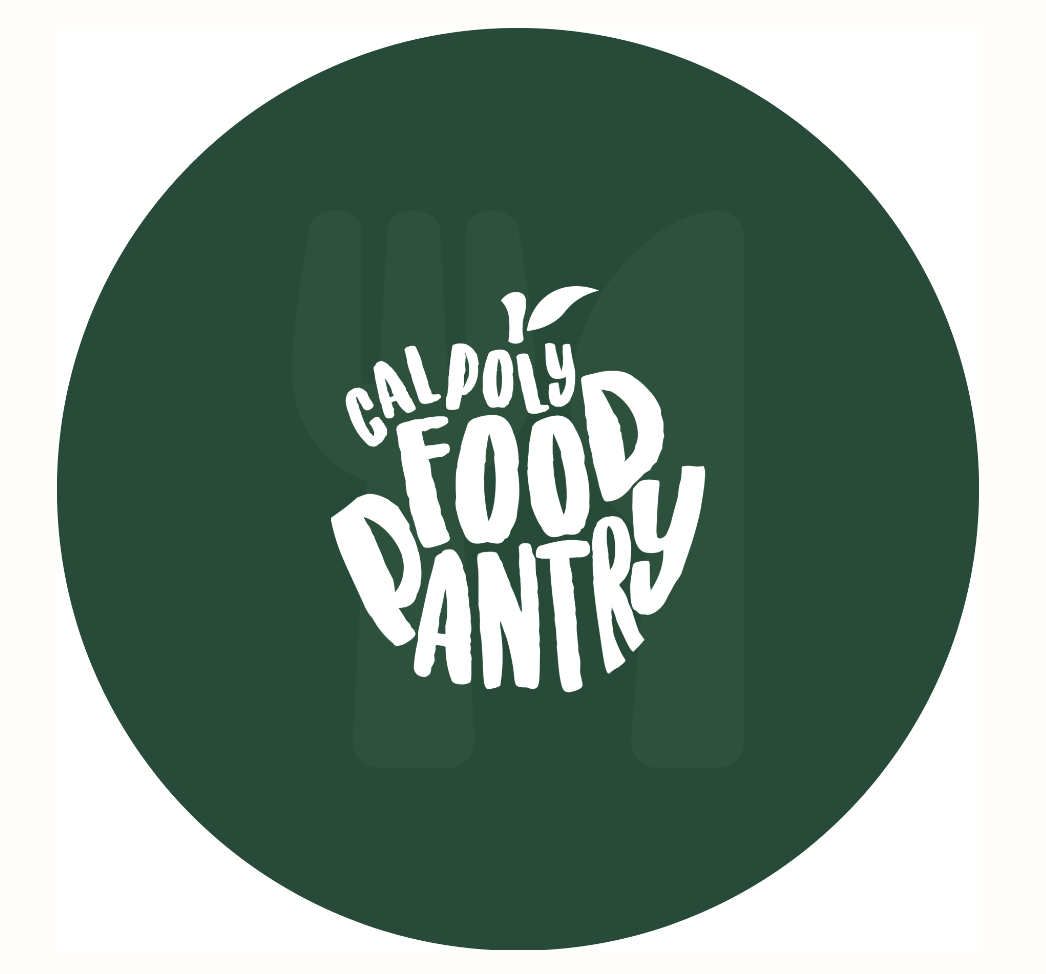 The Cal Poly Food Pantry is open to all students - no questions asked. Cal Poly community members who are experiencing food insecurity or instability are welcome to shop at the Food Pantry, Monday through Friday 8:30am - 5pm.
Our mission is to work with a network of community partners to alleviate hunger in San Luis Obispo County and build a stronger community. Cal Poly hosts a SLO Food Bank Pick Up site open to all on the 4th Tuesday of every month on Mott Lawn.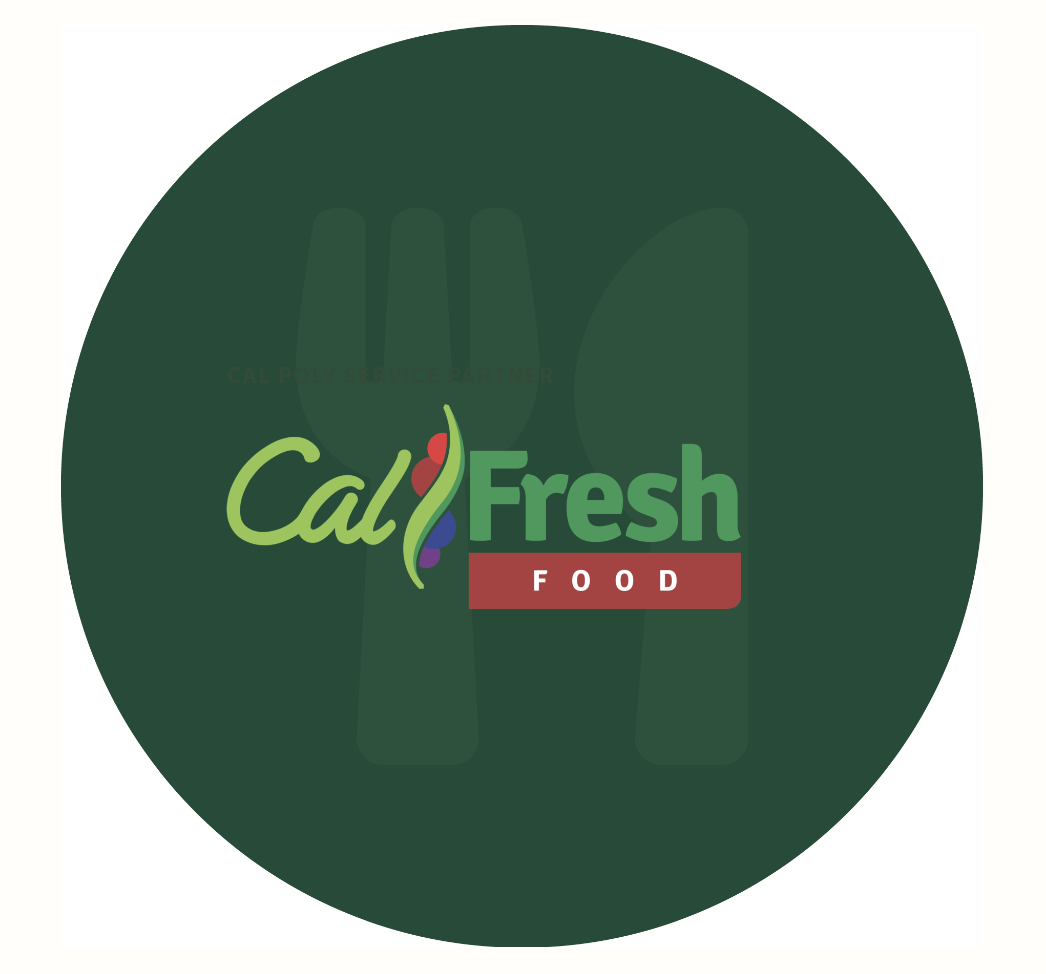 CalFresh is like financial aid for food! The CalFresh Team helps determine if you are eligible for up to $204 per month to spend on groceries and at farmers' markets.
Students can receive up to $75 per quarter to assist with meals on campus at Vista Grande, Campus Market, Red Radish, Mustang Station, and PCV.
Transportation Resource
A service to help Cal Poly students travel home affordably and comfortably with other members of our student community. In October, Ryde was launched with 3 Cal Poly students and we've since welcomed 2,200+ Cal Poly students to our community and helped them travel 160,000+ miles across California while saving them $14,700+ in gas!
Ryde helps students connect with other riders and drivers in the community. Want to learn more about us?
Cal Poly CIE – Summer Accelerator Spotlight
Faculty Office Hours and CLA Advising
POLS Department Spring 2023
Faculty Office Hours and PDF version
Graduate School Advisor
POLS Department announcing new position, Graduate School Advisor, Professor Shelley Hurt, who has successfully steered many Cal Poly students to great success in graduate schools across the country from UC Berkley to Columbia University, to the London School of Economics in Britain. She is now providing advice to all interested POLS students who wants to pursue their education at the M.A. or Doctoral level in pursuit of a broader horizon of career opportunities. 
Email her or drop by during her office hours (47-11C) on Tuesdays from 1-5pm.
College of Liberal Arts Advising
CLA Advising is available to assist with registration, academic planning, general education and other degree requirements. referral to support services, advice about major changes, and academic policies and procedures.
CLA Advising Center Hours and Contact Information: 
In-person & Zoom Appointments: 
Monday - Thursday: 9:00am - 12:00pm & 1:00pm - 4:00pm
Virtual Fridays: 9:00 am - 12:00pm & 1:00pm - 4:00pm
Monday - Friday, 10:00am - 12:00pm & 2:00pm – 4:00pm 
(hours extended during busy times, see website)
No in-person drop-in advising
Email: claadvising@calpoly.edu
Archives
Related Content